In this post you are going to read the Velamma Dreams Episode 18. Check out the bhabhi expedition here she is becomes a pirate woman which will do the nasty rides.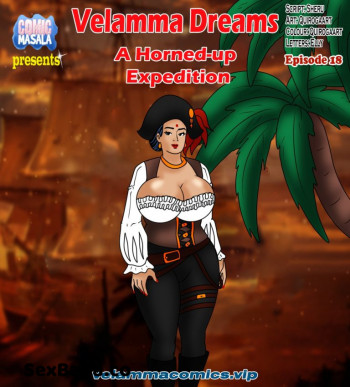 Captain Velamma and her girls are craving for cocks on their ship as there are no men around them. Meanwhile, in this scarcity, they encounter a ship with a sight of male pirates on it. This finally gives them hope to satisfy their urges, but WAIT! This ship is full of alpha pirates who are cock-less! What happened to these pirates? Why did they need the help of Captain Velamma to get their cocks back in this episode 18 of Velamma Dreams? This new episode will provide you all the hidden answers along with some interesting hidden treasures.
We hope you'll enjoy this episode illustrated and colored by Quirogaart. The next script will be written again by DarkMark and illustrated by Abel and colored by Lei.