Indian Porn Comics lovers here is the new released Velamma Episode 105. You can read from the cover page now she is trying to be a model.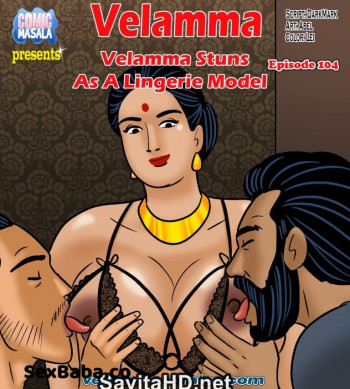 Read Comics Velamma Episode 105 – Velamma Stuns…As A Lingerie Model
Episode 105 of Velamma Comics is about Velamma interviewing a famous lingerie designer. Will she inspire him to make a line of plus size lingerie? Let's find out now!