01-07-2021, 04:51 PM (This post was last modified: 01-07-2021, 04:52 PM by SexStories.)
Vella goes to her friend for a regular chit-chat in a new Velamma Episode 111 named A Tale of Sexpectators. Enjoy reading this episode now!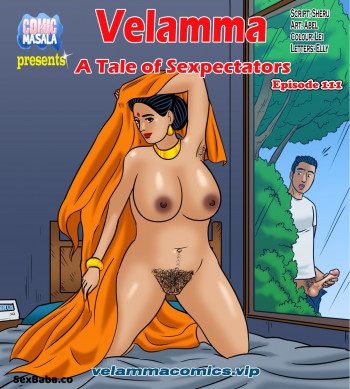 During a regular chit-chat evening with her gossip gang, Velamma hears some erotic and arousing voices coming out from the next room. She wouldn't check these voices if they were not about MILFs! Velamma finds out in this episode 111 that it is her friend's shy and innocent son, who is watching some MILF stuff on his computer. But now he is too scared as he is caught by Velamma, who is too hot to handle for him. While she was comforting the boy, she doesn't know that they are being stalked by someone. This stalker can be troublesome for Velamma as he has some really dirty intentions. This latest episode in the Velamma series is full of stalkers, make sure not to get stalked by anyone while you read this.
Read Comics Velamma Episode 111 – A Tale of Sexpectators